One login. Countless possibilities.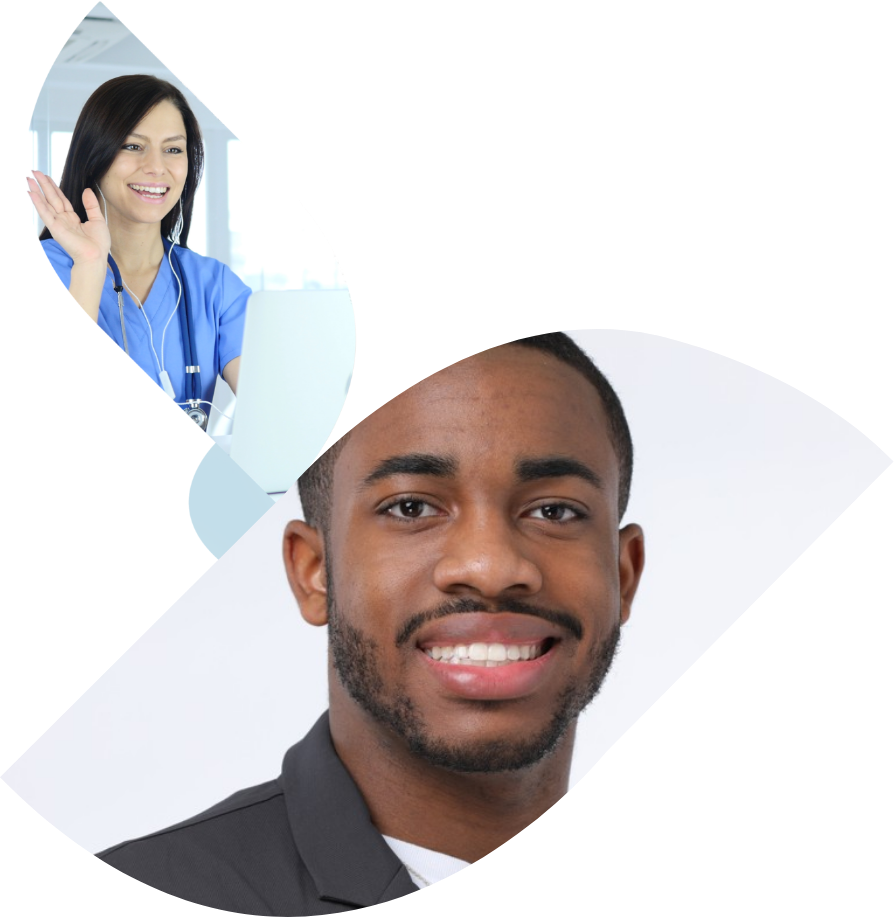 Step Closer to a Successful Career
FGLI college students are poised to pursue hundreds of professions and contribute to America's workforce in powerful ways. To unlock their employment potential, we have built an online Platform to present career information, provide career advice, facilitate networking, and promote job opportunities – all in one virtual hub that is accessible at any time from anywhere.
What You Get On The Platform
Our Career Video Library enables FGLI students to explore career options, develop well-informed aspirations, and learn fundamental tips for the college to career transition.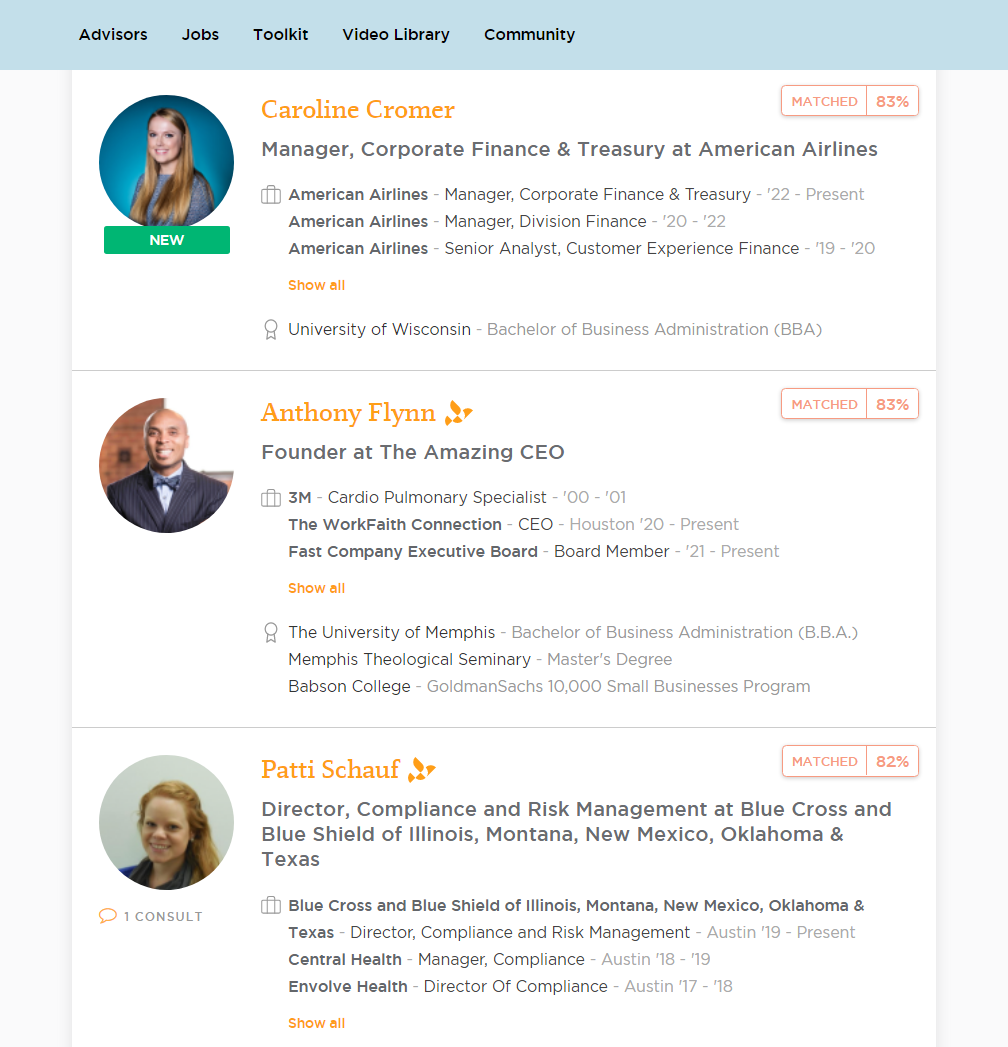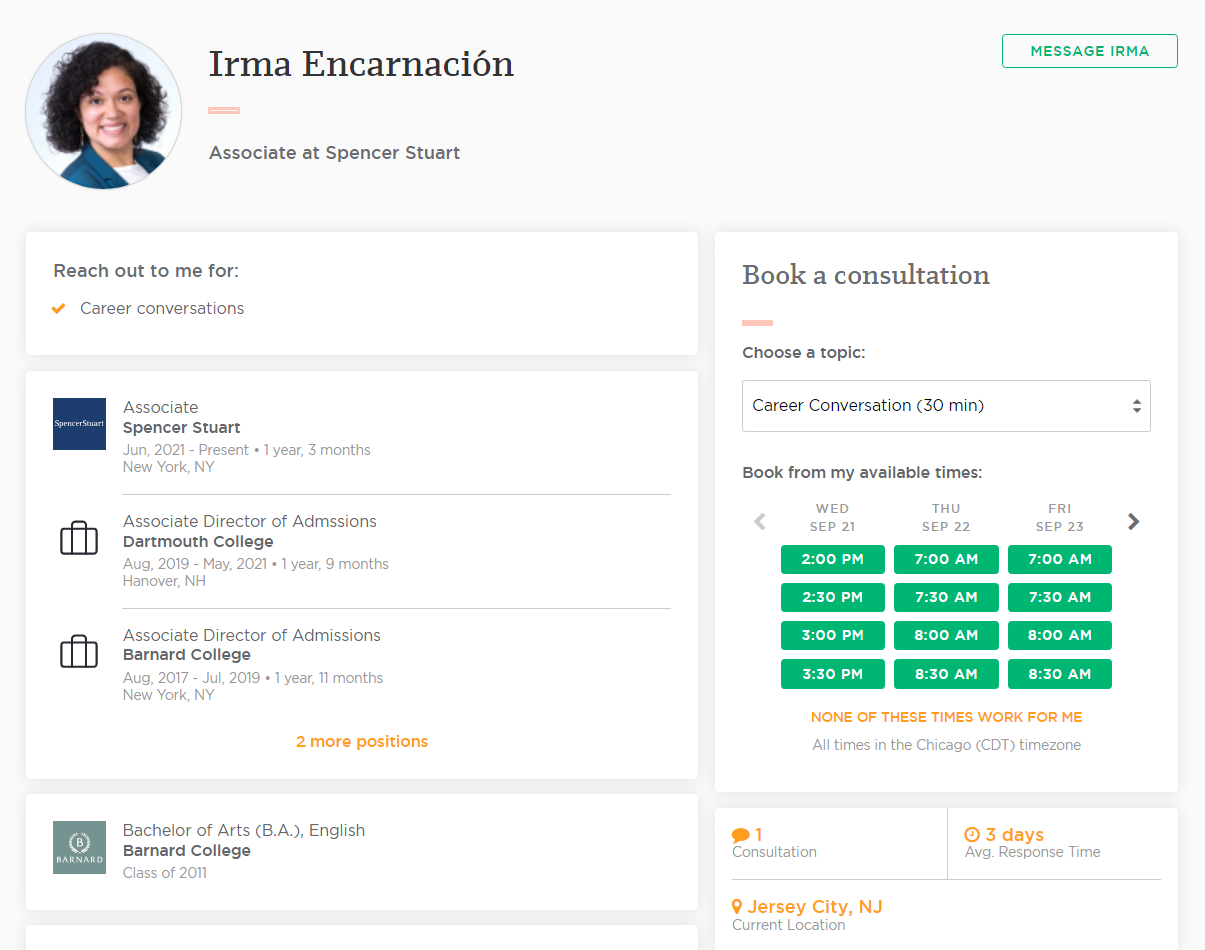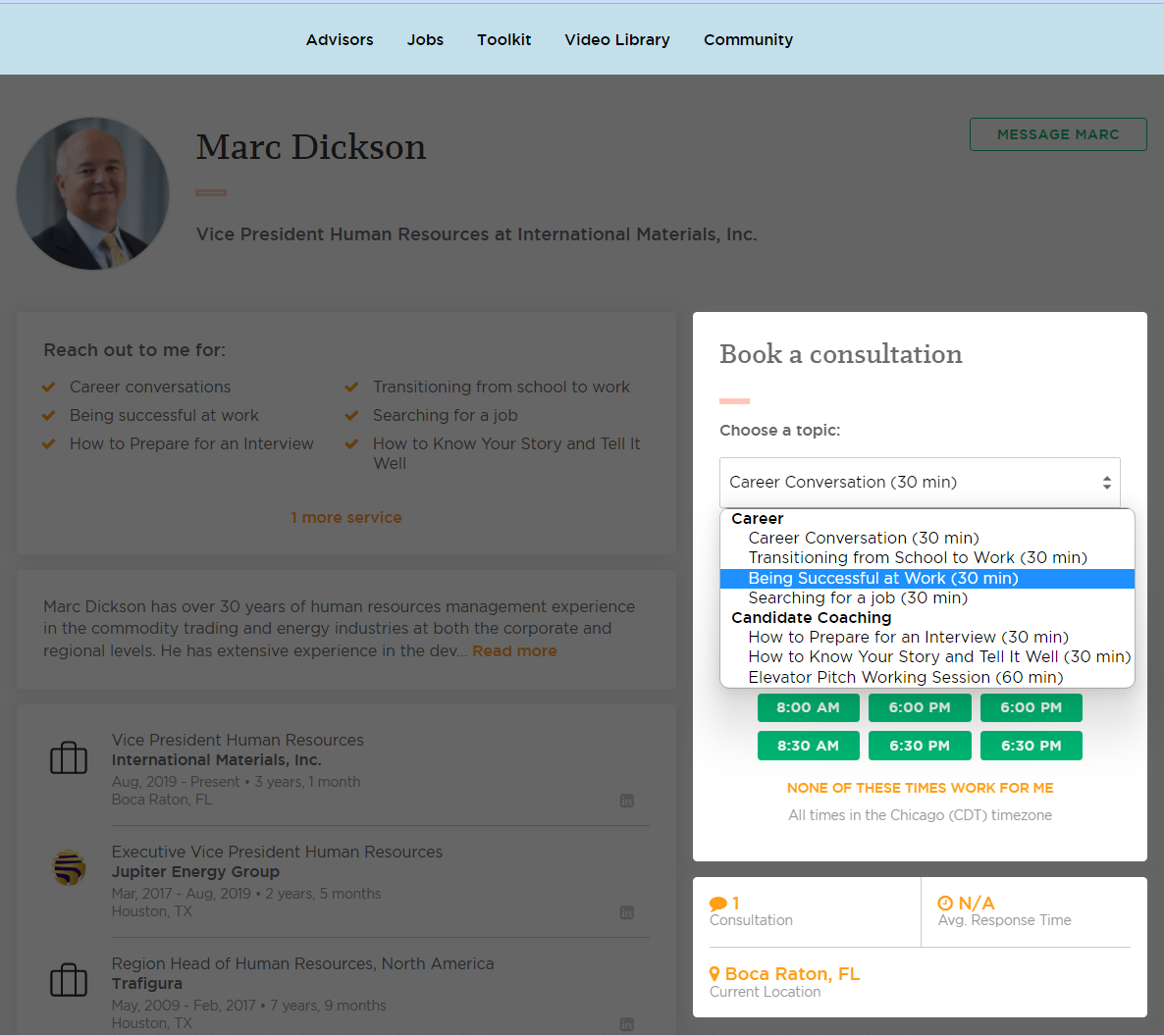 through our Career
Advisor Forum
FGLI students need strategic support to capitalize on their potential and launch a career. Our Platform's Advisor Forum connects students to credible and experienced professionals for career advice that responds to their past experiences, current needs, and future goals.
Our Platform makes it easy to search for and apply to jobs and internships with employers that are interested in hiring FGLI talent. In addition, our Job Placement Team conducts targeted candidate searches to facilitate strong matches between employers and individuals.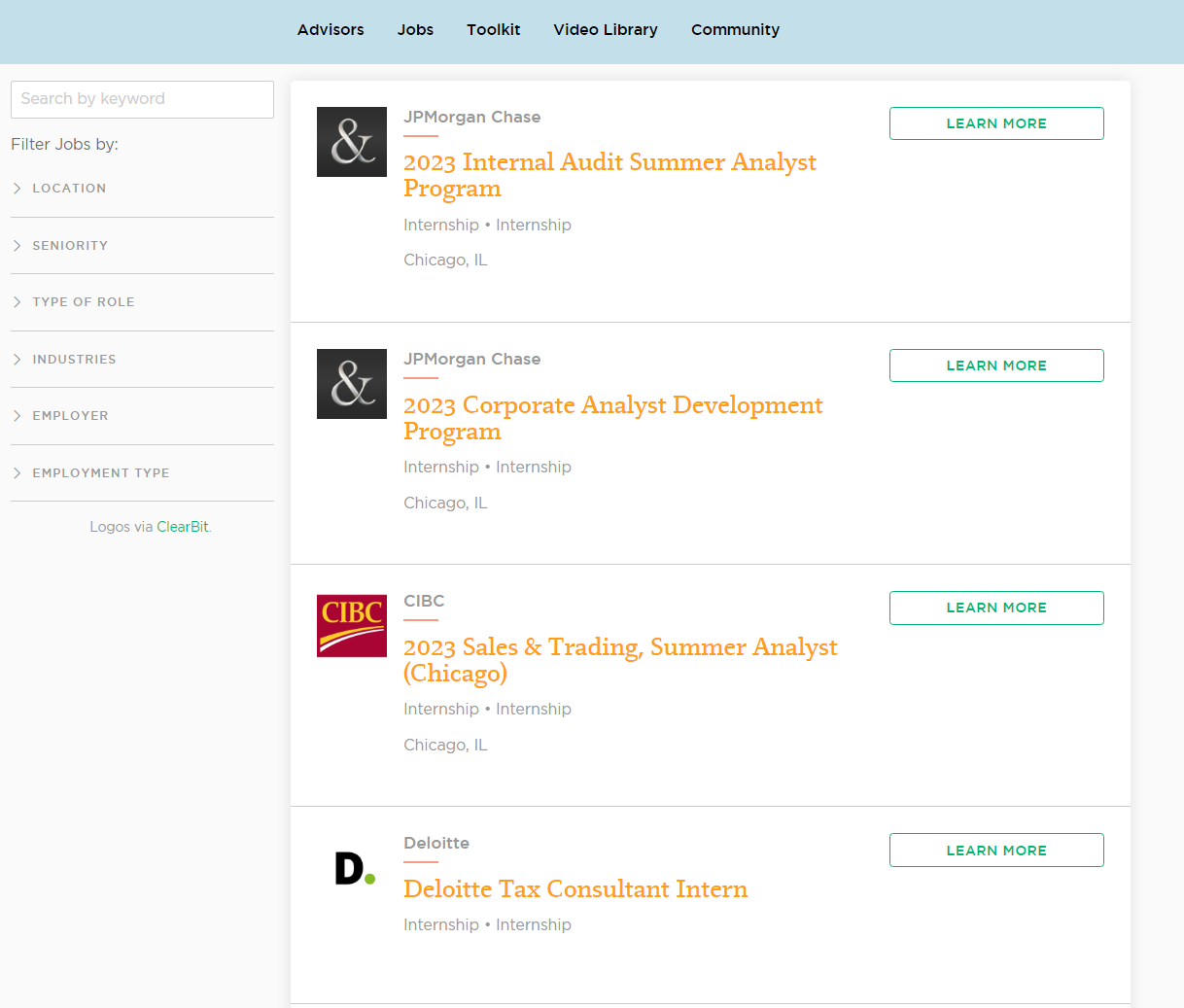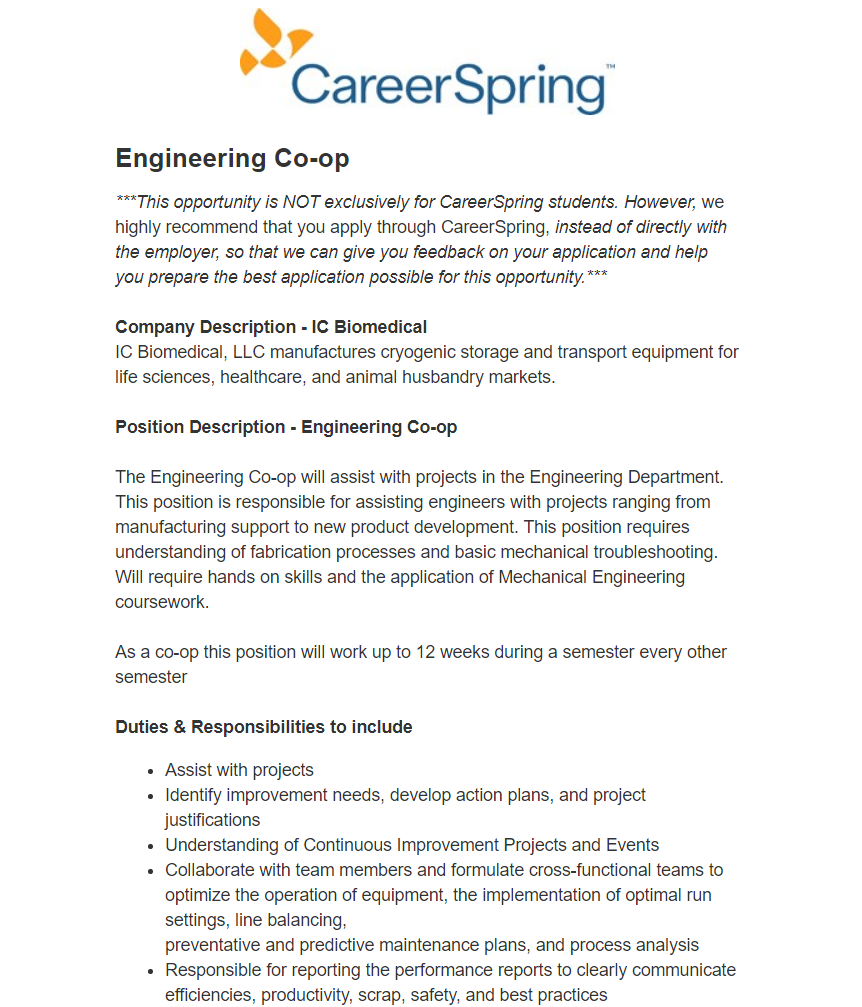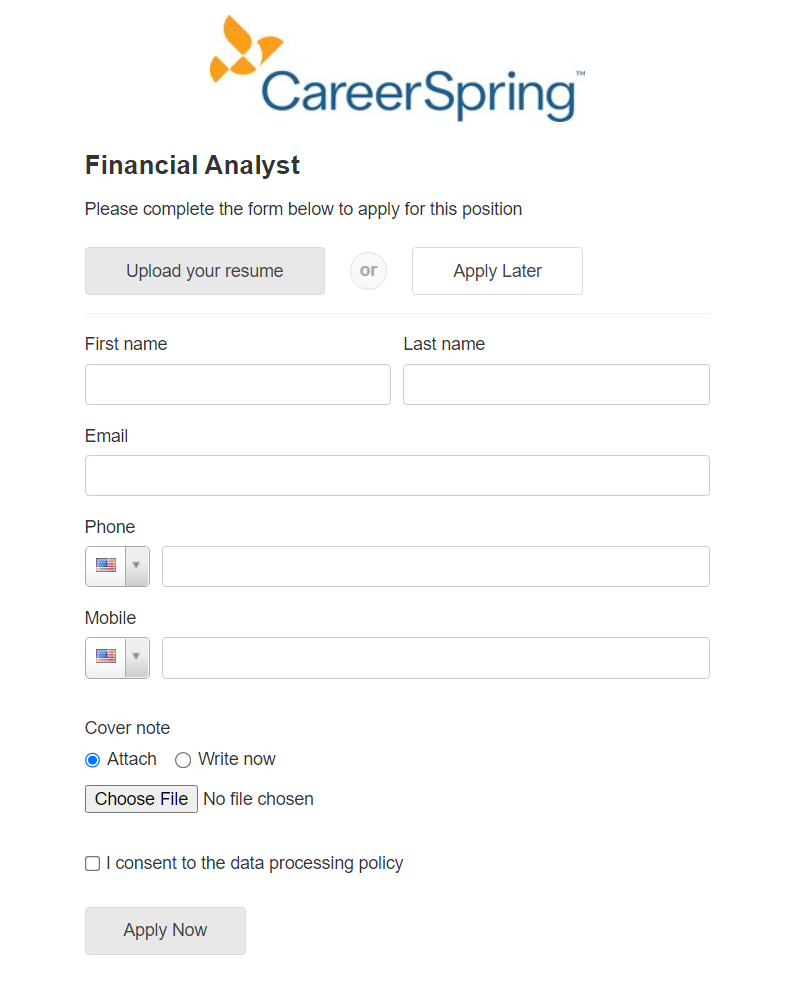 From setting career goals to landing that first job, the Platform
meets you where you are in your career path.
Already have career experience?
Join us as a volunteer to help more students in America achieve their greatest career potential.
Careers for College
Graduates in America
CareerSpring has used The Department of Labor's Occupational Information Network (O*Net) to identify 250 different careers fit for college graduates. Learning about these careers and how to pursue them is the first step that many FGLI students can take, in order to realize their greatest career potential and contribute to America's workforce in powerful ways.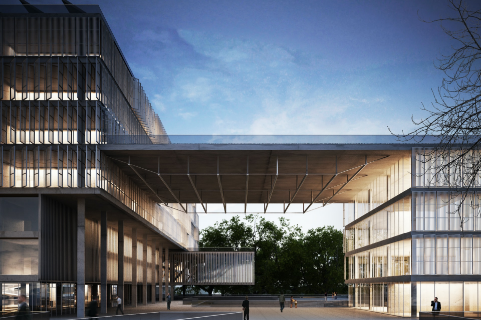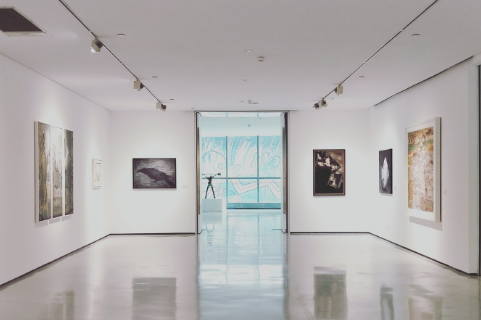 Fabric and Apparel Patternmakers
Special Effects Artists and Animators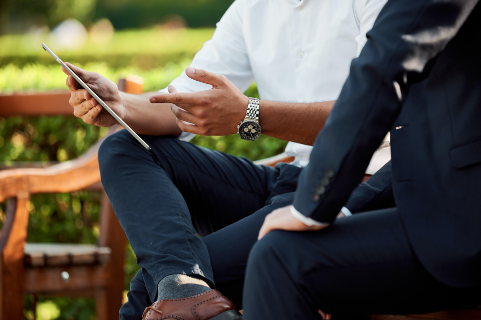 Accountants and Auditors
Compensation, Benefits, and Job Analysis Specialists
Human Resources Specialists
Securities, Commodities, and Financial Services Sales Agents
Appraisers and Assessors of Real Estate
Financial and Investment Analysts
Market Research Analysts and Marketing Specialists
Tax Examiners and Collectors, and Revenue Agents
Labor Relations Specialists
Meeting, Convention, and Event Planners
Training and Development Specialists
Claims Adjusters, Examiners, and Investigators
Human Resources Assistants
Personal Financial Advisors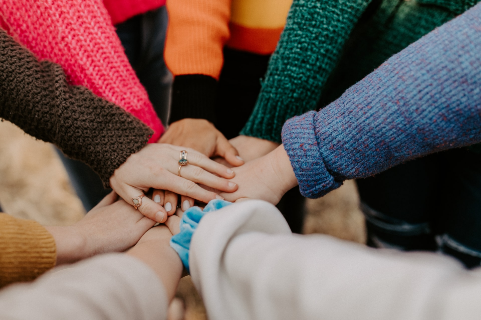 Career and Technical Education Teachers, Postsecondary
Marriage and Family Therapist
Substance Abuse and Behavioral Disorder Counselors
Probation Officers and Correctional Treatment Specialists
Educational, Guidance, and Career Counselors and Advisors
Rehabilitation Counselors
Health Education Specialists
Social Workers