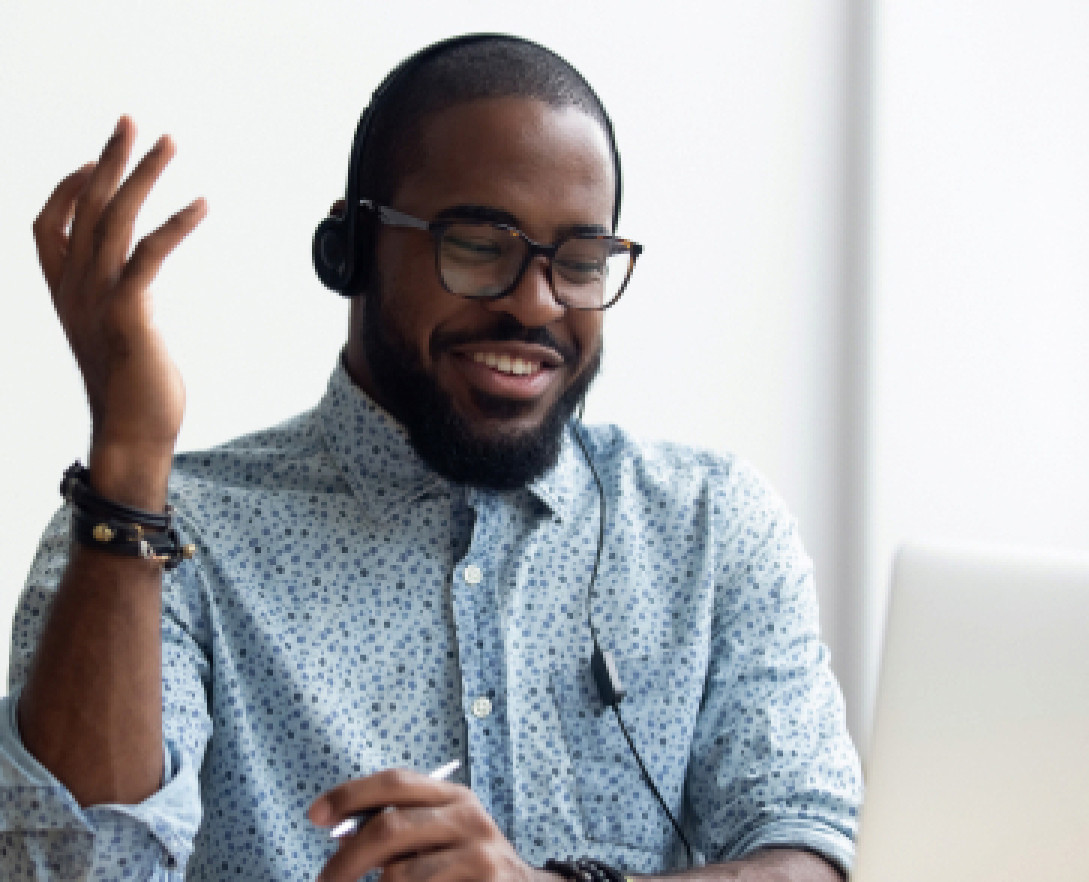 Unlocking potential by creating access
We envision a future where every FGLI student in the United States acquires meaningful, high-quality employment that maximizes their God given potential, provides dignity of work, and enriches the labor market. But we know access is key. Which is why we're all about creating a Platform that makes access possible. Together with our Network, we can realize our mission to unlock the employment potential of FGLI students by providing career information, social capital, and job placement services.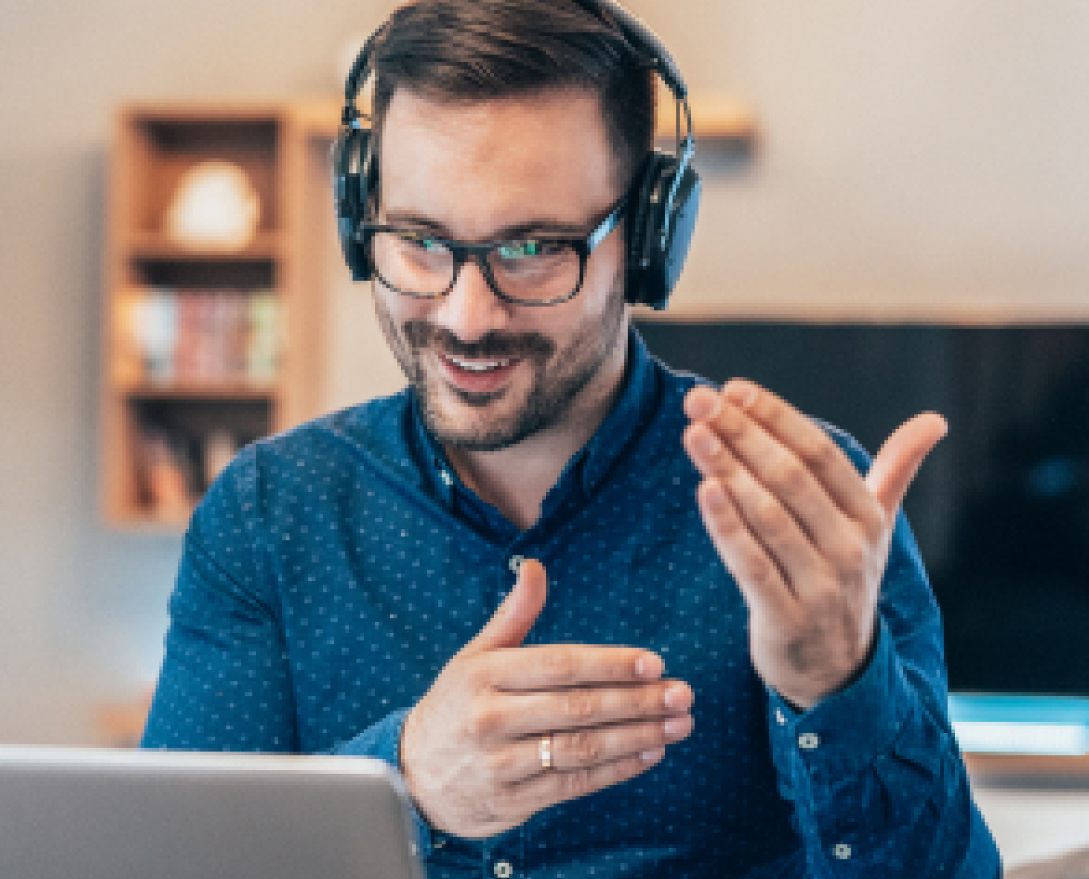 A Letter from Our Founder
After spending 20 years as a leader in the energy industry, I was blessed with the opportunity to become the president of a high school for students of limited economic resources in Houston, Texas. That experience fundamentally changed the way I view the world. It deepened my appreciation for the delicate relationship between human potential and life circumstances and opened my eyes to the challenges and opportunities we face as a society.
I believe in the dignity of work and that labor is a part of God's plan for our lives. Unfortunately, with growing education and income inequality in the United States, finding a living wage job will become more challenging for the low income population. Fortunately, we have millions of Americans who are rising above their socioeconomic challenges and are often the first in their family to attend college. These first generation students bring grit, determination, and a set of life experiences that would add significant value to our labor market, but they often lack the social capital and information necessary to find meaningful employment. As a result, millions of first generation graduates are under-employed despite their education and massive potential. At the same time, the demographics of our labor market are evolving rapidly, and employers will need to find ways to attract high quality candidates with diverse backgrounds.
The combination of these factors creates an incredible opportunity to facilitate the movement of underemployed Americans into jobs that maximize their potential, and importantly, provide the dignity of meaningful work. To seize this opportunity, we have developed an efficient and scalable model to connect hundreds of thousands of young Americans with information and social capital that facilitates their career readiness and unlocks their employment potential. Our model also assists employers to reach their goals for diverse talent recruitment within a dynamic labor market. When we look forward, we see an America that optimizes the God given potential of every first generation student. Welcome to CareerSpring.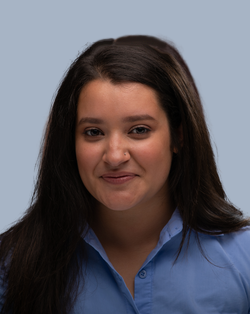 Kaitlyn Abdul
Career Platform Manager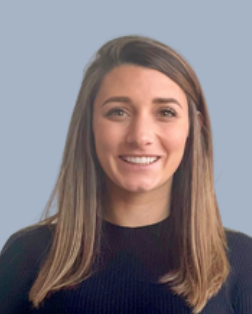 Eliane Abou-Assi
Regional Program Manager, New York City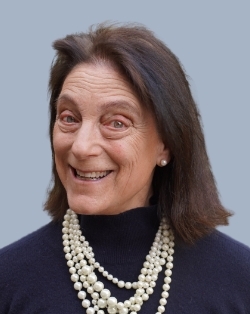 Abby Adams
Regional Program Manager, Los Angeles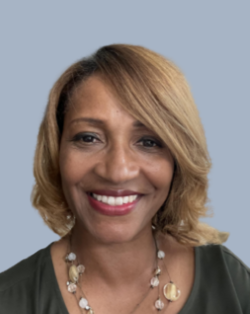 ShaJra Austin
National Director of Job Placement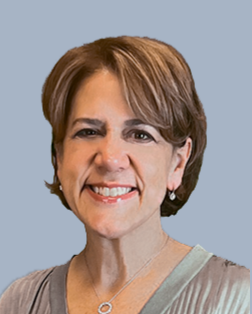 Laura Duelm
Job Placement Manager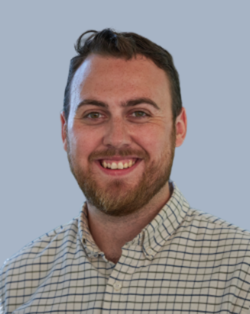 Pat Durgin
Regional Program Manager, Boston
Margie Falter
Regional Program Manager, Chicago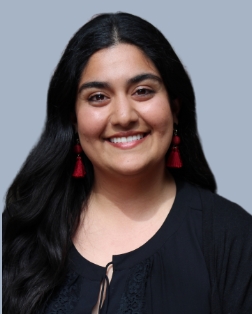 Yasi Mahallaty
Regional Expansion Launch Manager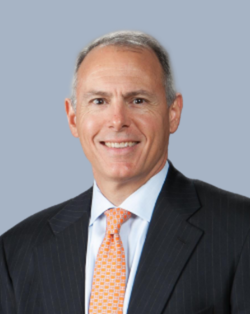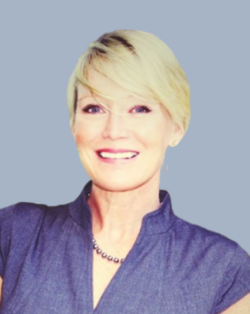 Gretchen Richter
Regional Program Manager, Texas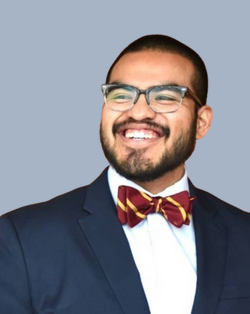 Martin Rincon
Job Placement Manager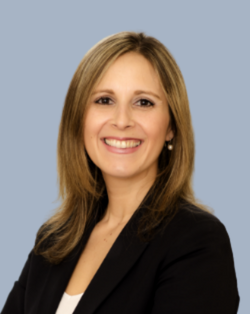 Monica Rodriguez
Director of Strategic Initiatives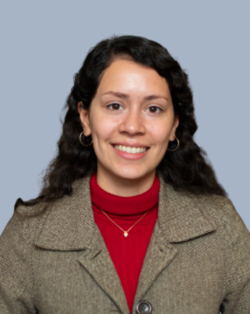 Rebeca Salas
Operations Manager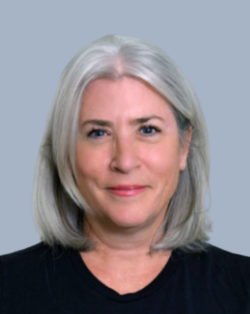 Bonnie Shapiro
Career Platform Manager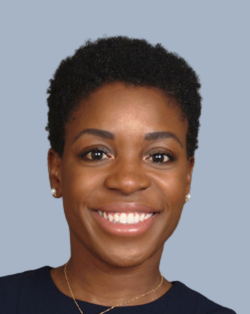 Loucha Simon
Regional Program Manager, Atlanta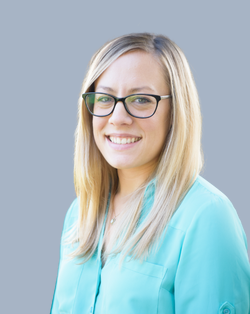 Carmen Stockberger
Regional Program Manager, Bay Area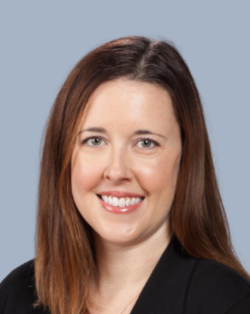 Caitlin Weber
Job Placement Support & Legal Consultant
Our National Board &
Regional Advisory Boards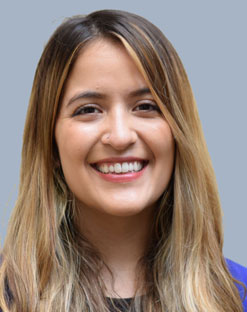 Stephanie Arias
Vice President of College Initiatives, Cristo Rey Network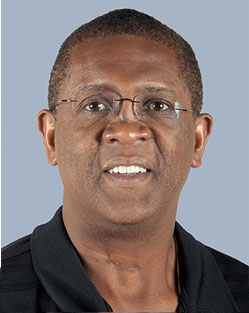 Bill Cartwright
Director of University Initiatives, University of San Francisco and Former Basketball Player and Head Coach, NBA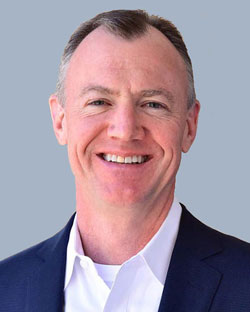 John England
Senior Partner, Deloitte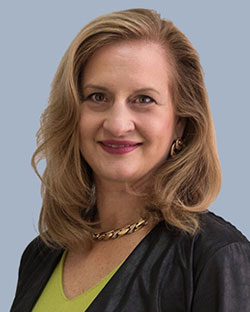 Catherine Flax
President of Private Markets, X Machina Capital Strategies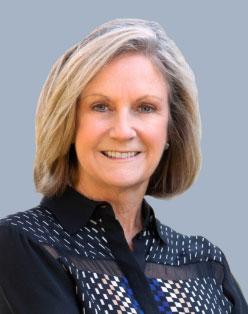 Aileen McCormick
Retired Healthcare Executive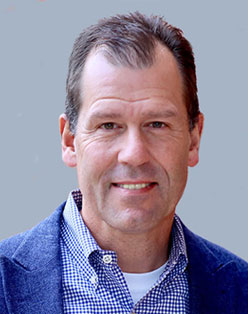 Rob Metzger
Clinical Associate Professor, University of Illinois Gies College of Business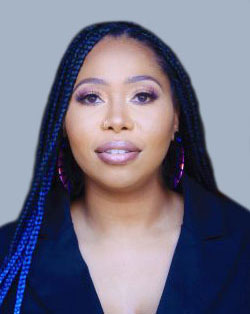 Deborah Mouton
Writer, Educator, Activist and Houston Poet Laureate Emeritus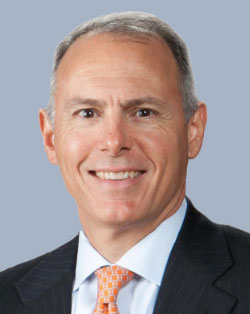 Paul Posoli
Founder and President, CareerSpring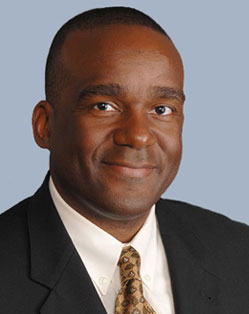 Kevin Reeves
Vice President, BP Energy Company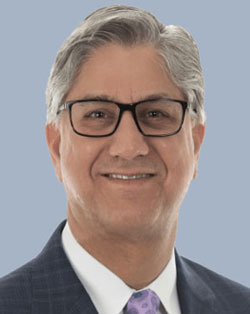 Peter Tumminello
Group President, Southern Company Gas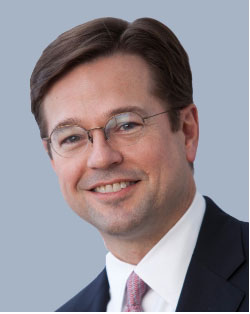 Champ Warren
Managing Director, Merrill Lynch
Charles B. Crawford
CEO, Hyperion Bank
Mark De St. Aubin
Partner, Smith, Gambrell and Russell
Barbara Deskey
Managing Director, CRA | Admired Leadership
Megan Duffy
Partner, Ernst and Young
Anthony Flynn
Founder, The Amazing CEO
Bill Garrett
Director of Development at Cristo Rey National
Greg Hagood
Senior Managing Director, SOLIC Capital Advisors
David Metcalf
Leadership and Strategy Consultant, Spencer Stuart
Camille Naughton
President, Cristo Rey Atlanta Jesuit High School
Steve Newby
CEO, Sunshine Solar
Wade Rakes
President and Chief Executive Officer, Centene Corporation
David Slovensky
SVP, General Counsel, Southern Company Gas
Dan Smith
President, First Community Mortgage
Todd Boudreau
Founding Partner, ACL Capital Partners, LLC
Rob Feingold
Lecturer, UMass Amherst, Isenberg School of Management
Mike LaBelle
Executive Vice President, Chief Financial Officer and Treasurer, Boston Properties
Clint Marchese
Principal, PSG
Frederick Murray
Director, Global Sales, KORSCH AG
Gorick Ng
Author and Career & First Gen, Low-Income Student Advisor, Harvard University
Elizabeth Rae
Former SVP, Global Human Resources, Waters Corporation
Michael Ryan
VP, Specialty Claims and Major Case Unit, Hanover Insurance Group
Ginette Saimprevil
Executive Director, Bottom Line Massachusetts
Rob Stephenson
CEO, Thrive Networks, Inc.
Michael Tamasi
Owner & CEO, AccuRounds
Jeff Thielman
President & CEO, International Institute of New England
Stephanie Arias
Vice President of College Initiatives, Cristo Rey Network
Naveed Bandukwala
Consultant, Egon Zehnder
Barbara Best
Founding Partner and Principal, Capital Strategies Investment Group
J'ai Brown
HR Director, HUB International
Guy Caprio
Staff Therapist, Loyola University, Chicago
Daniel Chavez
Partner, PricewaterhouseCoopers
Geoff Dybas
Executive Managing Director, Duff and Phelps Investment Management
Alyse Faour
Assistant Director of Alumni Relations and Development, The Chicago School of Professional Psychology
Kerry Griffin
Chief Talent Officer, MERGE
Scott Gwilliam
Managing Director, Keystone Capital
Cheri Hubbard
President, CDH Consulting Group
David Kirshenbaum
Managing Director, Virtas Partners & Chairman, TIGER 21 Chicago Group 4
Ron Lewis
Venture Capital Professional & Graduate Student, The University of Chicago Booth School of Business
Sheila Matuscak
Co-Founder and CEO, Coeo Space
Rob Metzger
Clinical Associate Professor, University of Illinois Gies College of Business
Solange Velasquez
Director, William Blair
Connie Adair
Former Managing Partner, Focus Search Partners
Randall Bishop
CEO, Surgical Notes
Beth Boyd Corl
SVP of Human Resources, Fleetpride
Omar Choucair
CFO, Trintech
Patrick Cox
Board Member, Cristo Rey Dallas College Prep
Kirk Harrell
SVP of Talent, The CapStreet Group
Brandi Johnson
Regional VP Medicaid Plan Marketing - Western Region, Anthem, Inc.
Shara McClure
Founder, Shara McClure, LLC & Healthcare Consultant 
Mike McGill
Managing Director, Cowen Inc.
Alicia McGlinchey
Board Member, Leadership ISD
Gunnar Rawlings
Business Developer, DPR Construction
Tom Spivey
Managing Director, Deloitte Corporate Finance
Derrick Stephens
Founder & Chief Sales Officer, CBH Consulting
Austin Westervelt-Lutz
AVP for Development, University of Dallas
Jennifer Wilson
Partner, HR Officers Practice, Heidrick & Struggles
John Young
Former CEO, Energy Future Holdings
Diane Antishin
Vice President, HR and Chief Diversity Officer, DTE
JoAnn Chavez
Vice President and Chief Legal Officer, DTE
Silvina Diaz
Senior Principal, Slalom
Scott Gibaratz
Managing Director, HCI Equity Partners
Mike Khoury
Regional Program Manager, Detroit, CareerSpring
Joaquin Nuno-Whelan
Vice President of Hardware, Motional
Larry Ott
CHRO, Cooper Standard
Gabe Rodriguez-Barriga
Vice President Strategy, Business Leaders for Michigan
Steve Amstutz
Director, Institute for Research and Reform in Education
Jerome Austin
Founder, RY2 Solutions, Inc.
Gerald Balboa
Chief Operating Officer, Skylar Capital
Roger Burks
CEO, WG Consulting, LLC
Leo Espinoza
Partner, Spencer Stuart
Dennis Hatchett
CEO, Vessel Group
Scott Hill
Former CFO, ICE
M. Neil Kallmeyer
Managing Partner, The CapStreet Group
Lee Lahourcade
Retired Financial Services Executive
Stephen Lewis
Principal, AB Bernstein
Claudine Lussier
VP of Human Resources, The Sterling Group
Marty Makulski
Principal, PricewaterhouseCoopers
Aylen Mayton
Talent Acquisition Manager
Marvin Pierre
Executive Director, Eight Million Stories
Greg Piper
Energy Industry Executive and Advisor
Gretchen Richter
Senior Regional Program Manager, Texas, CareerSpring 
Dr. Rayne Rouce
Physician, Texas Children's Hospital & Baylor College of Medicine
Katherine Taylor
Executive Director, Genesys Works - Houston
Dr. Liz Travis
Associate Vice President, MD Anderson
Janet Crown
Co-Founder, Project Blue
Armand Dawkins
Partner, Palatum
Erin Dawkins
Principal, EJD Consulting
Dean Di Simone
Founding Partner, Function
Sarah Hughes
Education Advocate/Consultant
Monique Jones
CFO, Jessie Collins Ent.
Andy Martinez
Founding Partner, TELEO Capital
Nancy McCabe
Founder, Great View Consulting
Aaron Mieszczanski
Consultant, Spencer Stuart
Sahara Pynes
Partner, Fox Rothschild LLP
Richard Ratner
Senior Vice President, Belair Investments
Lindsay Stern
Account Executive, Google
Andre Torres
Senior Vice President, Warner Music Group
Teraesa Vinson
Partner, Heidrick & Struggles
Karen Williams
Managing Director, Roybal Film and Television Production Fund, EIF
Kim Wood
Senior Vice President, Institutional Sales, Capital Group
Steven Cohen
Award-Winning Producer and Media Executive
Anastasia Crosswhite
Consultant, Spencer Stuart
Trish Dever
Managing Director, JPMorgan Human Resources
Catherine Flax
President of Private Markets, X Machina Capital Strategies
Yaseen Gholizadeh
Investment Banking Analyst, Goldman Sachs
Bill Henson
Cristo Rey Brooklyn High School, Vice Chair
Israel Irenshtain
Licensed Associate Real Estate Broker & New York University Certified Professional Coach
Paul Kelly
Head of Alternatives Business, DWS
Cecilia Leung
Founding Partner, The Entrepreneur CFO
Tracy MacKenzie
Director, Standard Philanthropy, Standard Industries
Idara Otu
Vice President, Corporate Strategy, Barclays
Bill Reed
CEO, Castleton Commodities, Inc
Rob Rusk
Co-Founder & Partner, Orion Energy Partners
Dayna Shamlin
Executive Director, MSCI Inc.
Naveen Bhateja
EVP, CHRO, Medidata Solutions
Sonya Brown
General Partner, Co-Head of Growth Equity, Norwest Venture Partners
Bill Cartwright
Director of University Initiatives, University of San Francisco and Former Basketball Player and Head Coach, NBA
Adam Charlson
Managing Partner/Practice Co-Leader, Focus Search Partners
Andrew Dodson
Managing Partner, Parthenon Capital
Tom Hayes
Portfolio Manager, BNY Mellon
Jessica Kosmowski
National Managing Principal, TMT, Deloitte
Doug MacKenzie
Partner, A.T. Kearney
Annmarie Neal
Partner and Chief Talent Officer, Hellman and Friedman
Eric Pryor
CEO, Fulcrum BioEnergy
Kelsey Sommers
Senior Manager, Business Operations, Glassdoor
Robert (Bob) Stark
Partner, CEO Succession Advisor, Spencer Stuart
Rick Walker
Managing Partner, DHR International
Shannon Wheatley
Founder and CEO, Lane 9 Consulting
Kirsten Wolberg
Public and Private Company Board Director, Retired Tech Executive
Sharon Yang
Co-Founder, FutureMap
Alexis Ramos
Texas A&M University graduate
Amairani Rucoba
University of Houston Downtown graduate
Amy Garcia
University of Houston graduate
Angela Barsallo
Southern Methodist University graduate
Ayishat Adeniran
Loyola University Chicago graduate
Derrick Ngo
Harvard University
Isaiah Culpepper
UTHealth graduate
Janneicia Harrison
Loyola University
Jason Chu
University of Pennsylvania
Jorge Cantu
University of Texas
Kandace Nguyen
Boston College graduate
Karina Muniz
University of Houston Clear Lake graduate
Lamaya Davis
University of Miami
Manuel Lopez
Texas A&M University graduate
Margot Bolanos-Gamez
University of Chicago
Peter Obi
Ohio State University graduate
Rason Irvin
Southern University and A&M College-Baton Rouge
Rebeca Salas
Bryn Mawr College graduate
Sylvester Washington
Texas A&M University graduate
Toby Irenshtain
Vanderbilt University graduate
Trina Bean
University of Oklahoma graduate
Yesenia Zetino
Loyola University Chicago graduate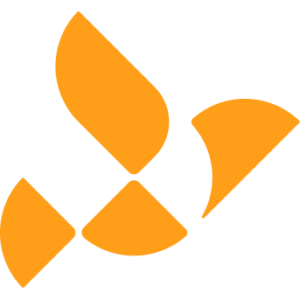 Start Your Journey with CareerSpring
Get involved to access or contribute career information, advice, connections, and job opportunities – all in one place.
Because more students in America deserve to achieve their greatest career potential!